Welcome to the the Dishing It & Digging It Link Party.
Hello everyone! How is your week going? Mine you ask?
I ran out of tape. Yep, my brain is frazzled and I am sick of running to stores, even for tape. Have you heard that saying "let them eat cake"? I'm wandering around my house mumbling: I just need some tape. Scotch tape, just 20 more pieces. Please don't make me run back out to the store. But on an up side, I did share some holiday decor through out the house.
The Kitchen
The Dining Room
Before I share the features, let me say thanks for joining us each week and please remember to use the share buttons provided to spread the word. More views for us, means more views for you. Sharing is caring! #DIDI
Also, don't start scrolling yet. Hey you, the scroller, get back here! Next week is Christmas. My hosts and I are going to have the party EARLIER to accommodate this. The next link party will go live Friday December 22nd at 8 am. Not Sunday afternoon, which is Christmas eve.
So sign up to receive those email notifications to get alerts via email on when the party goes live. It's below for your convenience.
Let's talk Features from last week's party.
Mrs Kringles Kitchen | Mint Dark Chocolate Cookies
Fair Meadow Place | Tartan Tablescape
Virginia Sweet Pea | DIY Christmas Planters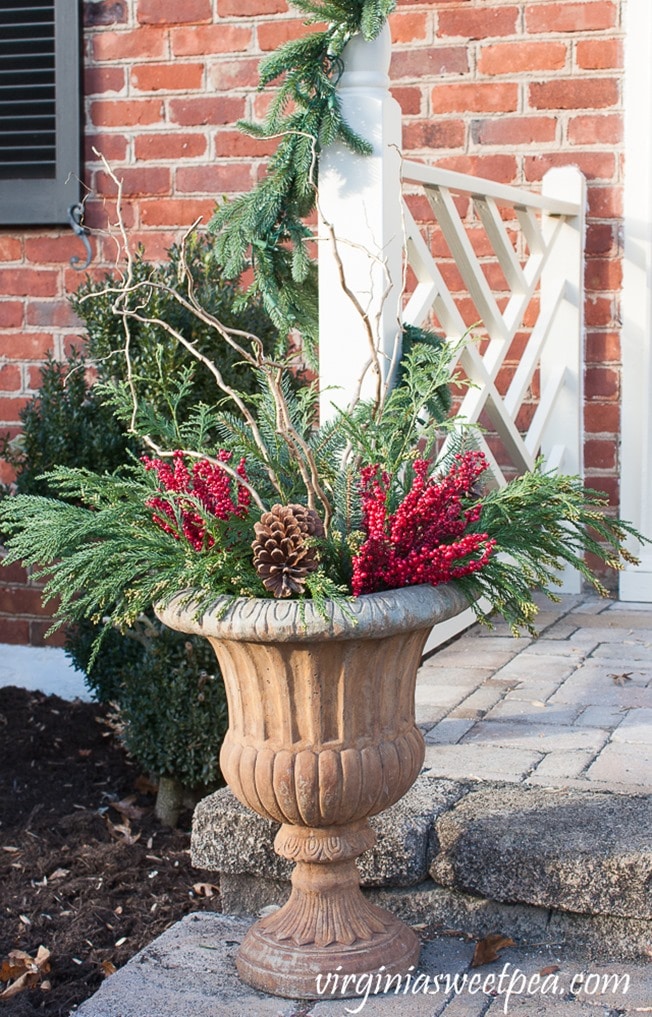 AKA Design | Chalkboard Christmas Ornaments
Dining Delight | Upscale Buffalo Check Tablescape
Thank you bloggers!
Rustic & Refined | Facebook | Google+ | Twitter
DIY 180 | Facebook | Google+ | Twitter
The Freckled Rose | Facebook | Google+ | Twitter
Life & Linda | Facebook | Google+ | Twitter
○ Please share this party via social media. (Google, Twitter, etc.) Using the hashtag #DIDI
○ A link back to us is NOT mandatory.
○ You can link up 3 posts: Home decor, Tablescapes, Gardening, Recipes and more!
○ Etsy | Amazon | Link Parties are not allowed and will be deleted.
○ Please visit your fellow linkups and leave them a comment. Don't link and run!
○ You are granting us permission to use photo(s) on social media for promotional purposes.
The next party (due to the holiday schedule) starts Friday December 22nd @ 8 am EST.
If you'd like a email reminder letting you know the link party is live, then subscribe below.
If you've been featured by us, please add this to your sidebar or blog post to say thanks. I work hard to make sure people see your articles, so please spread the love.
So let's get this party started and remember to pin from the original source and don't link and run. One comment from you, can make someones day!