Link Party

Welcome to the the Dishing It & Digging It Link Party.
Hi Friends! Happy Memorial Day to you. I hope you are having a safe and fun filled with pride and love for our wonderful service women and men. The sacrifices they make are unparamount!
I am playing it by ear as far as having any type of BBQ celebration. We have Thunderstorms for the next few days and I am still trying to finish up planting up my containers and get mulch laid. Greg and I got out early yesterday and took advantage of some sales and bought 40 bags of mulch for the yard. We will see how far it goes. Normally we use about 60. This year I am going to use a lighter hand with laying it down. I did a backyard video showing our progress so far. This was right before we started laying down mulch.
Backyard Garden Tour
Let me turn this party over to your host this week.
Happy Memorial Day weekend and welcome to another week of Dishing It and Digging It Link Party! Last weekend the party was fantastic. We are looking forward to seeing all your creative projects, DIY's, recipes and more.
This week's features are: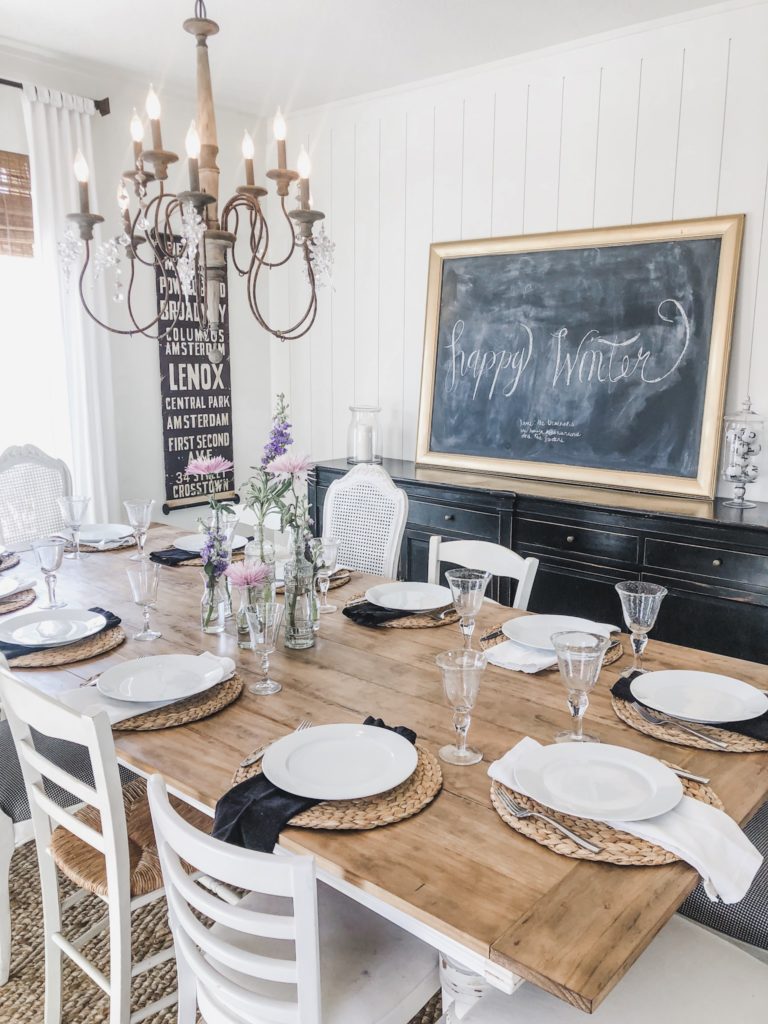 Rustic & Refined | Facebook | Google+ | Twitter
DIY 180 | Facebook | Google+ | Twitter
The Freckled Rose | Facebook | Google+ | Twitter
Life & Linda | Facebook | Google+ | Twitter
○ Please share this party via social media. (Google, Twitter, etc.) Using the hashtag #DIDI
○ A link back to us is NOT mandatory.
○ You can link up 3 posts: Home decor, Tablescapes, Gardening, Recipes and more!
○ Etsy | Amazon | Link Parties are not allowed and will be deleted.
○ Please visit your fellow linkups and leave them a comment. Don't link and run!
○ You are granting us permission to use photo(s) on social media for promotional purposes.
The party starts every Sunday @ 4 pm EST.
If you'd like a email reminder letting you know the link party is live, then subscribe below.
So let's get this party started and remember to pin from the original source and don't link and run. One comment from you, can make someones day!